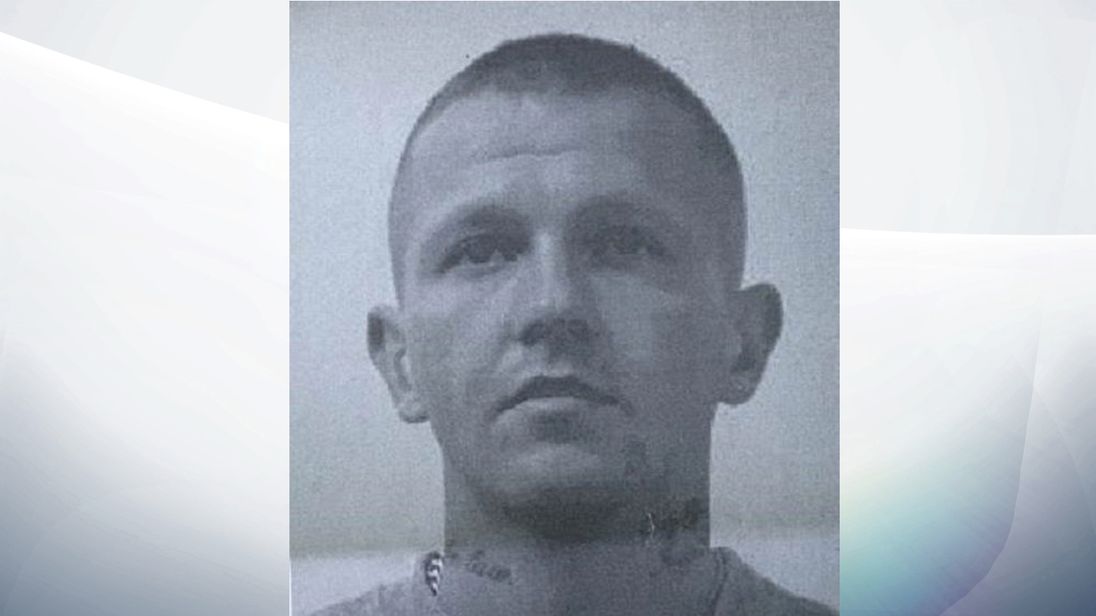 A "dangerous" prisoner who escaped from guards at a hospital in Wiltshire has been arrested by police.
Michal Kisier, 30, was receiving treatment for a head wound when he gave his guards the slip at Salisbury District Hospital at 7pm on Tuesday.
He was captured on Wednesday night after being spotted walking past a nursery in Nunton Village, near Salisbury, by a member of the public.
Wiltshire Police said it had received "a large number of calls from the public with sightings all over the county and country unfortunately without any success".
However, a separate sighting led to the 30-year-old's arrest.
Superintendent for Salisbury, Sue Austin, said: "I would like to thank the public for all of their help in finding this escaped prisoner.
"As much as we are able to use policing methods to find him, ultimately it was an alert member of our community who spotted the offender and proactively called 999."
Kisier, formerly of Luton and originally from Poland, is serving a prison sentence for keeping a mother and her teenage daughter prisoner in their home.
The daughter was taped to a chair as Kisier threatened to kill the pair during a "terrifying eight-hour ordeal" following a disagreement over money, Luton Crown Court heard.
He pleaded guilty to two charges of false imprisonment, two charges of possessing bladed articles and one charge of assault causing actual bodily harm.
Kisier was jailed in April 2016 for five years and three months at HMP Erlestoke, a category C prison holding adult male offenders near Devizes.