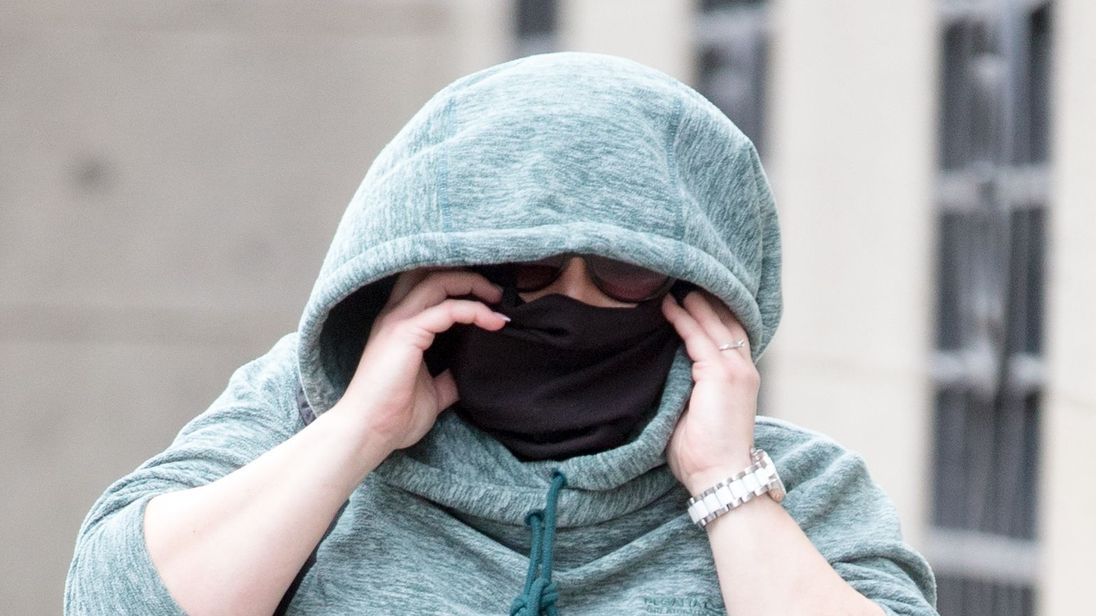 An unqualified nanny has been convicted of killing a 10-month-old baby after losing her temper and violently shaking him in a moment of "madness".
Joshua Paul had been in the care of 34-year-old Viktoria Tautz when he collapsed at his parents' home in Haringey, north London, before being taken to hospital.
The infant died three days later.
Tautz, 34, has been jailed for four years at the Old Bailey.
She had denied manslaughter and said she never got "angry" or "frustrated" with the baby, who was born 10 weeks early.
But the prosecution said she had "snapped" and caused his catastrophic brain and spinal injuries through "dangerous and excessive shaking".
Zoe Johnson QC rejected the suggestion Joshua was hurt in a "horsey game", as head wobbling would have been "nowhere near enough" to kill him.
The jury deliberated for nearly seven hours before convicting her in a majority decision.
Bernard Richmond QC, defending, told the court Tautz was paid only £3.60 an hour and lacked "resilience".
He said: "She was a young woman with a very limited amount of training with a baby who had obviously very difficult needs.
"She was not fully qualified and ultimately her pay reflected her degree of training."
Tautz collapsed in tears in the dock as she was sentenced by Mrs Justice McGowan.
The judge said: "You were not in the same position as a teenage mother in the middle of the night on her own trapped in a flat without anyone to help her."
Tautz began working for the family on 16 June, 2014, after the boy's mother Pearl Paul returned to work.
In a statement read in court, Ms Paul said her son was happy with Tautz and that she "never saw her lose her temper".
Ms Paul left her son "happy and playing" with Tautz at around 8.40am on 29 August in the one-bedroom flat.
At 9.07am, a neighbour called 999 after Tautz ran from the flat shouting for help, holding Joshua who was unconscious.
Doctors found he had suffered a devastating and "irrecoverable" brain injury and he died at Great Ormond Street Hospital on 1 September.
Giving evidence through a Hungarian interpreter, Tautz, of Barnet, told jurors she picked the little boy up from his cot because he was crying "very intensively" and his face was red and swollen.
Joshua then appeared to be choking and Tautz rushed into the bathroom and tried to make him vomit. When that did not work she ran outside to get help.
She denied shaking Joshua in an attempt to revive him.
The boy's parents did not want to make a victim impact statement.
An NSPCC spokeswoman said: "Tautz inflicted appalling injuries on a 10-month-old baby she had been trusted to look after.
"Instead of caring for him and keeping him safe, her actions have robbed a vulnerable young child of his life."