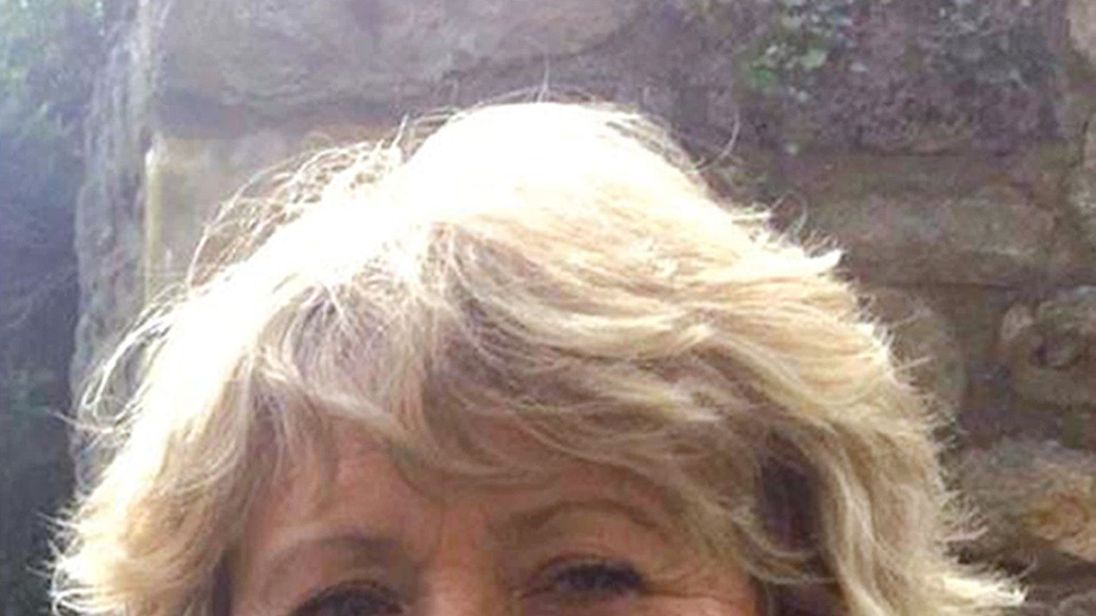 A teacher who was killed by one of her pupils gasped "I'm dying" after being repeatedly knifed by the 15-year-old, an inquest has heard.
Ann Maguire was stabbed from behind seven times with a seven-inch knife by Will Cornick in a classroom at Corpus Christi Catholic College in Leeds in April 2014.
As children ran away screaming Mrs Maguire, who was bleeding heavily, ran to an office, Wakefield Coroner's Court heard.
Cornick followed behind, and the court heard that he smiled at the police officer who arrested him as Mrs Maguire lay dying on a stretcher.
A paramedic told the hearing that the teacher had suffered the worst stabbing injuries he had ever witnessed, including one wound that went completely through her body from back to front.
Mrs Maguire's husband, Don Maguire, closed his eyes and held a hand to his face and two of her sisters kept their heads bowed as details of the attack were recalled.
Coroner Kevin McLoughlin read a series of witness statements, including that of Susan Francis, head of modern languages at the school.
Ms Francis said she was in a staff office when she suddenly heard "all this screaming" and children "running down the corridor, screaming looking horrified".
Mrs Maguire then appeared holding the back of her neck, saying: "He's stabbed me in the neck."
Her statement continued: "She came running into the office, then the lad followed her. Then I shut the office door and put my foot against it. It was literally a split second.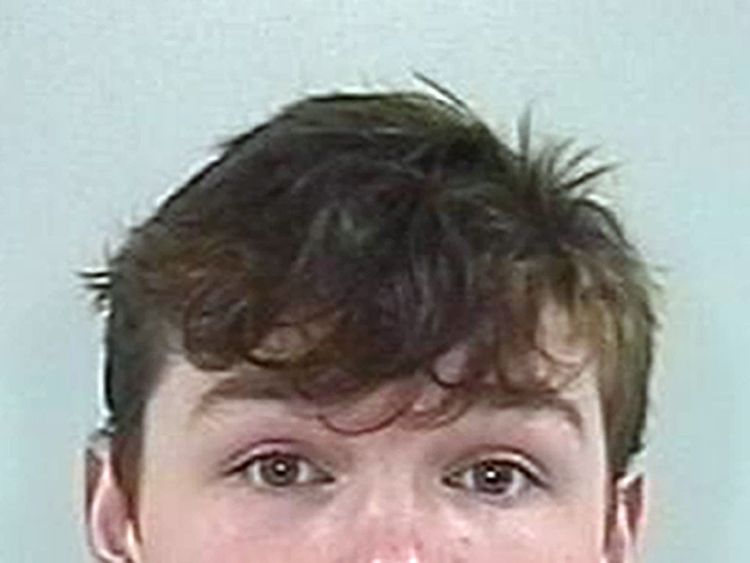 "He just stood looking at me. No emotion. I just remember his face having no emotion. Like a mask on his face.
"I could see cuts on her jumper and lots of bleeding coming out of her neck.
"She said, 'I can't breathe. I'm dying.' I just kept stroking her and kissing her. She knew she was dying.
"Her colour was going. The ambulance people arrived, their faces looked like they had walked into some kind of Armageddon."
Paramedic Carl Sagar was first on the scene and took Mrs Maguire to hospital.
"In all my career the stab wounds inflicted on Ann were the worst I have ever seen," he said in his statement.
Police officer Katie Myles was called to the school and recalled having a bizarre exchange with Cornick as she arrested him.
He first asked her for ice for his hand which he had hurt, the court heard.
Her statement continued: "Cornick then asked me, 'What is your favourite movie?'
"Cornick then asked, 'What is your favourite adrenaline sport? I love adrenaline sport'. Cornick then smiled showing no remorse for what he had done."
Medics at Leeds General Infirmary tried to resuscitate Mrs Maguire for 40 minutes before, in the presence of her husband, a decision was made to stop.
A pathologist report said there were no defence injuries and Mrs Maguire had been stabbed seven times in the back after being "taken by surprise", with the fatal wound being "stab wound three" to her jugular.
The inquest heard that the "intelligent" but "weird" Cornick had clashed with Mrs Maguire after she refused to let him drop Spanish.
In November 2014 he was jailed for life for murder and ordered to spend at least 20 years in custody