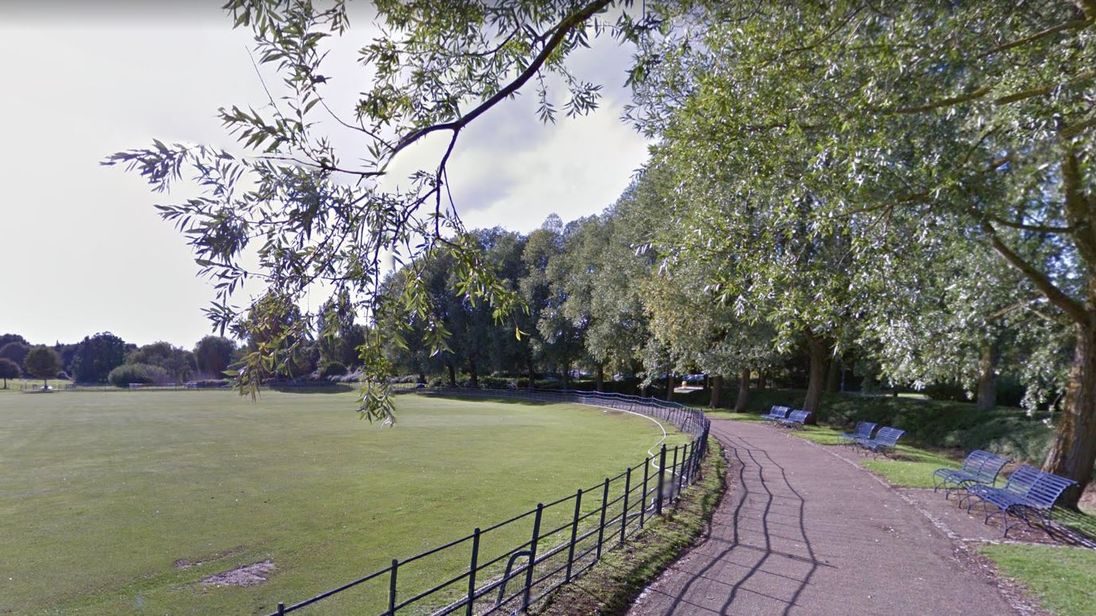 A young man has been raped after he was grabbed by two men in a Buckinghamshire park.
The victim, in his 20s, was sitting on a bench near the Campbell Park car park in central Milton Keynes at 11pm on Thursday.
Two men approached him and one grabbed him then forced him to the floor.
His accomplice then raped the victim.
The man who grabbed the victim is described as black, about 5ft 10ins tall and of a stocky build.
He was wearing a hoodie with the hood up.
The man who assaulted the victim is described as black, about 6ft 1in to 6ft 2ins tall and of a medium build.
He was wearing a grey hoodie, white buttoned shirt and black suit trousers.
Police are searching for the men and are asking anybody with information to come forward.
Thames Valley Police's senior investigating officer, DI Jason Simpson, said: "We are carrying out a thorough investigation into this very concerning incident.
"As a result of this incident members of the public will see an increased police presence in the area, including neighbourhood patrols.