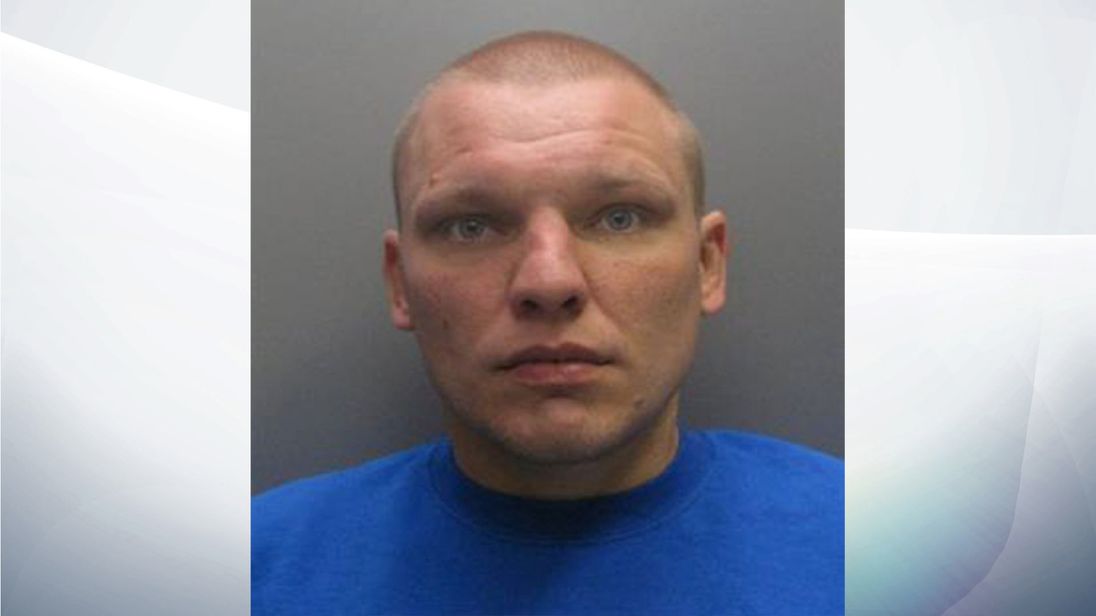 A man who filmed himself punching a toddler in the face to blackmail her grandparents has been jailed for 17 years.
Deividas Subacius caused significant bruising and swelling to the 18-month-old girl's right eye when he struck her.
He sent footage of the attack to her grandparents in a text message and demanded £130, saying he would continue to hurt the child if they did not pay him.
The couple immediately alerted police, and officers arrested Subacius and seized his phone. It contained the video, messages demanding money and threats to cause the toddler further harm.
The girl was examined by medics who found a further eight healed fractures including to her femur, wrist, collar bone and ribs, police said.
Subacius, 29, from March in Cambridgeshire, pleaded guilty to charges of actual bodily harm, grievous bodily harm and blackmail.
He was sentenced at Cambridge Crown Court on Friday.
Detective Constable Clemie Yaxley, of Cambridgeshire Constabulary, said: "This is the worst case of physical abuse in a child that I have had to deal with in my entire career.