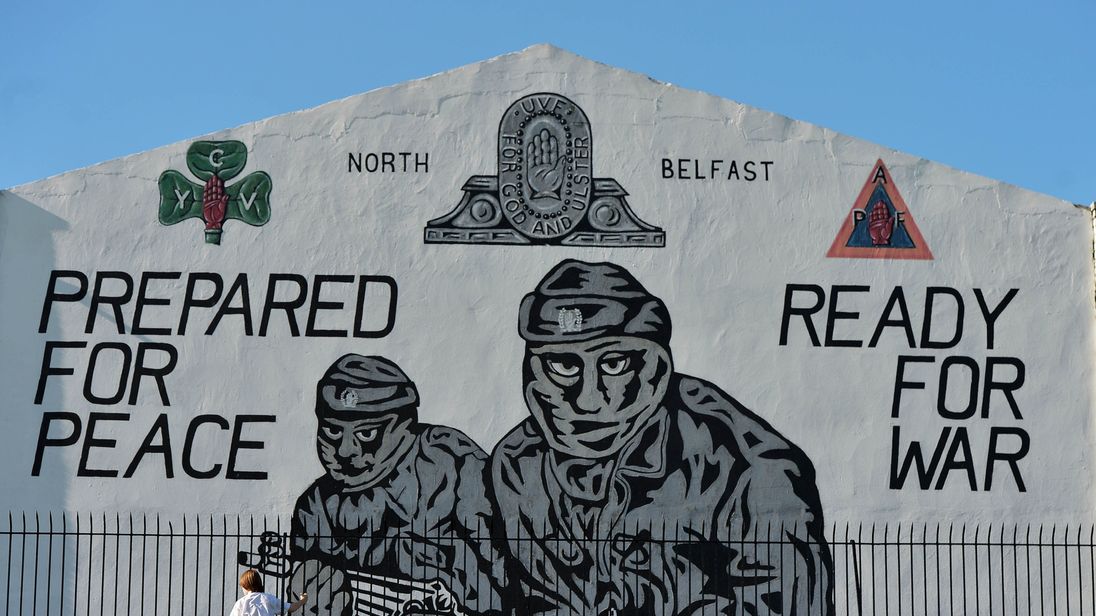 A former loyalist paramilitary chief turned "supergrass" has been jailed for six and a half years before he can be considered for release for 202 terror offences.
Gary Haggarty, who served in the Ulster Volunteer Force (UVF), admitted to five murders as part of a state deal which offered a significantly reduced jail term in return for him giving evidence against other terror suspects.
The "substantial" evidence given by the 46-year-old is to be used in the prosecution of one other individual.
However, most of those named in his police interviews will not face prosecution due to concerns over a lack of supporting evidence.
The judge at Belfast Crown Court said the case was of "exceptional gravity" and said Haggarty's willingness to cooperate was motivated by self-interest - despite the threat of torture and execution if caught.
Justice Adrian Colton said: "The fact he was involved directly in multiple terrorist murders must be an aggravating factor.
"He has been involved in a terrorist campaign over a 16-year period, that campaign has resulted in deaths for which he was directly responsible.
"The organisation he supported and assisted has resulted in untold damage to individual lives and society as a whole."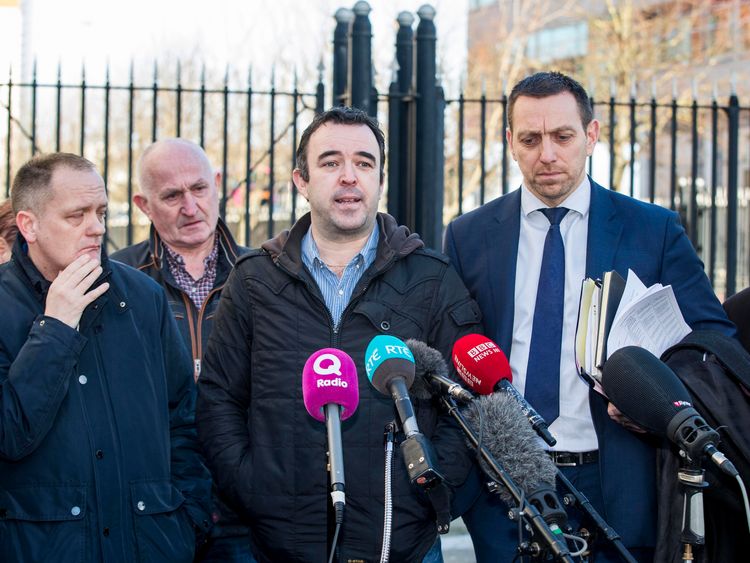 His 35-year sentence was reduced by 75% because he assisted prosecutors and by a further 25% for his guilty plea.
He is also entitled to credit for the time already spent on remand - 1,186 days - awaiting to be sentenced.
Among those the defendant admitted murdering was Sean McParland, who was shot dead so Haggarty could protect his position as an informer.
Catholic workmen Gary Convie and Eamon Fox were shot dead as they ate lunch in their van. Haggarty obtained weapons for the killings and accompanied a gunman to the scene.
Mr Fox's son Kieran said: "You hear 35 years for this murder and 20 for this, you are thinking there is a possibility this guy could do some time.
"If you break it on down, he is a free man, he walks free, unreal."
Builder Sean McDermott was abducted by a UVF gang and killed. Haggarty, who was involved with the group between 1991 and 2007, admitted providing the weapon in the shooting.