leaves 52 dead near Monterrey
A riot and a fire at a prison near Monterrey in northern Mexico have left 52 inmates dead.
Nuevo Leon state Governor Jaime Rodriguez said 12 other people were injured in Topo Chico jail after violence broke out overnight between prisoners belonging to rival factions.
Officials say the situation is under control and no inmates have escaped.
Crowds of people worried about relatives inside the jail blocked roads outside, demanding information.
"I want to know that my daughter is OK. She is in the infirmary. There are children in there," one woman said.
The incident comes just days before Pope Francis is due to visit a prison in the northern city of Ciudad Juarez, an area notorious for violence between drugs cartels.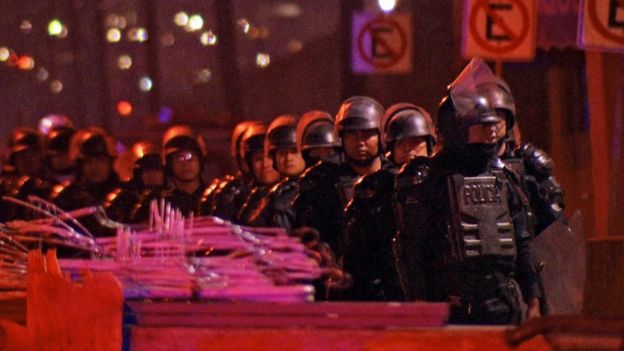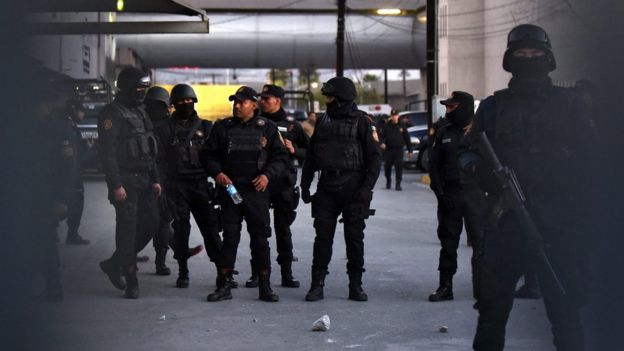 Initial reports said up to 60 people had died and anxious families of inmates had to wait several hours before Mr Rodriguez confirmed the numbers.
He said the fight had lasted about 30-40 minutes, during which time the two groups of inmates set fire to a storage area.
He said one faction was led by a member of the notorious Zetas drug cartel, Juan Pedro Zaldivar Farias, also known as Z-27.
Mr Rodriguez said the other group was led by Jorge Ivan Hernandez Cantu, whom Mexican media identified as a member of the rival Gulf cartel.
It is not clear if either of the two men are among the victims.
Mr Rodriguez said all those killed were male inmates and that five of the injured were in a serious condition. He said no guns had been involved.
"We are experiencing a tragedy stemming from the difficult situation that they are living through at penitentiary facilities," Mr Rodriguez told a news conference.
"We can confirm the deaths of 52 people. The process of identifying victims continues."

Topo Chico prison

Heavily overcrowded, with prisoners sleeping in the corridors
Cells have no water, light or ventilation, according to the UN Special Rapporteur on Torture
Female prisoners complain of being forced into sexual slavery by male inmates
Members of rival drug gangs Los Zetas and the Gulf cartel target each other
In 2011, Topo Chico's security chief was abducted, killed and his body dismembered
Previous escape attempts have involved digging tunnels and even a grenade attack from outside the prison walls

Earlier, state public security spokesman Antonio Arguello told AFP news agency that authorities had quickly formed a security cordon around the facility and no-one had escaped.
Witnesses reported hearing shouts and explosions when the riot began. Flames and smoke were then seen coming from the prison.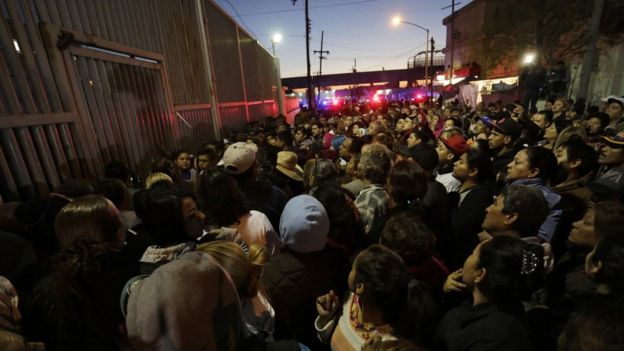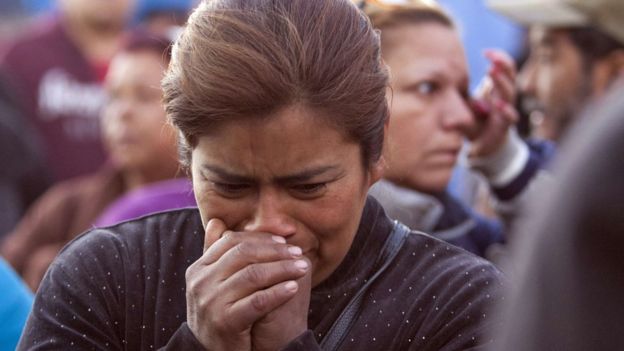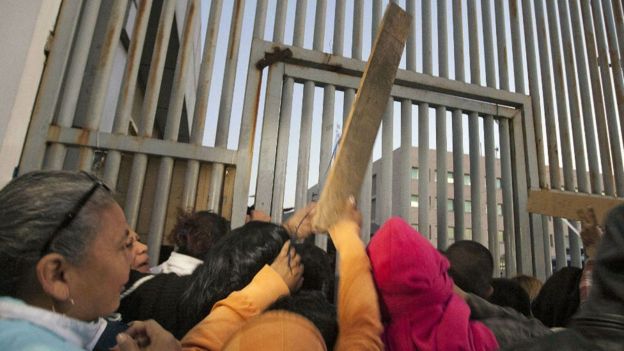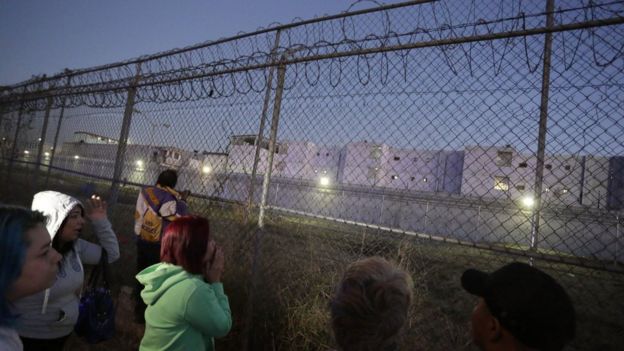 Gang violence and break-outs are common in Mexico's notoriously overcrowded and corrupt prison system.
In 2013, 13 people died in a battle between inmates at the La Pila jail in the central state of San Luis Potosi.
A year earlier, 44 inmates were killed in a riot at the Apodaca prison in Monterrey. Another 30 prisoners escaped. The prison's director was later sacked.